55 kms from Port Blair, Havelock Island is the major attraction for tourists visitng Andaman. It's time to relax and start your hoiday on the island paradise of Havelock. Whether you want to get away to a luxurious resort, pampering yourselves into its beautiful beaches and fine dining, or you want to share an unforgettable adventure, Havelock is home to the holiday of your dreams.
No matter if you're a kid or a kid at heart, there is no shortage of fun here. Havelock islands offer some of the best family fun anywhere. Swim through crysta clear water of Radhanagar Beach. See Corals and Star Fish at Elephanta Island. Snorkel or ride on a glass-bottom boat right over coral reefs. Swim with Elephant at Beach No. 7. Or relax at the beach at your resort or hotel. Whether you have little ones or big ones, everyone will have the time of their lives. Including you.
Ferries are the major way on or off the island. 2-3 arrive daily from Port Blair (2-4 hours) and one from Rangat, one of which comes via Neil Island. Schedules vary according to day and season. Alternately, there is also an air-conditioned Catamaran Ferry (M.V. Makruzz and M.V. Coastal Cruize) from Port Blair to Havelock and apart from it the Andaman & Nicobar Administration is operating Sea Plane service from Port Blair – Havelock.
Radhanagar Beach, Andaman
---
The most visited and main tourist attraction of Andaman and Nicobar Island the Radhanagar Beach (also known as Beach #7) is the most beautiful on the island and was rated as the best in Asia by Time in 2004. Gorgeous, silky white sand backed by a forest that provides welcome shade looks out over turquoise water, some stretches with a sandy bottom good for swimming and some with excellent coral reefs that are great for snorkeling – a great combination indeed. Sunsets here are often spectacular and it's a popular time to be at the beach.
Timings: No tourist is allowed to stay in beach after sunset
Closed on: Open on all days
Ticket Details : No ticket charges
Video Camera : Rs. 0/-
Still Camera : Rs. 0/-
Havelock Island, Andaman
How to Reach : Connected by road from Havelock Jetty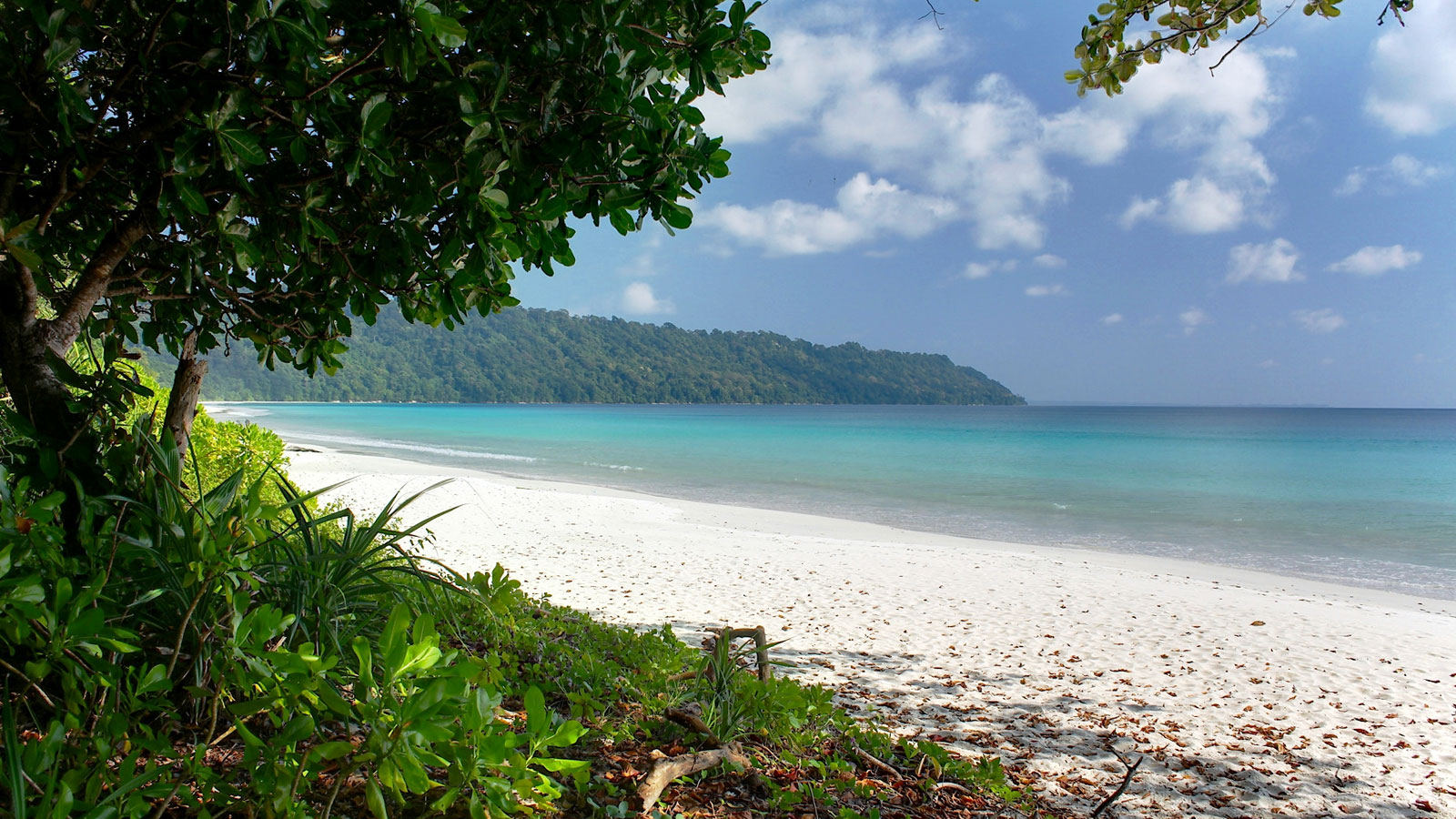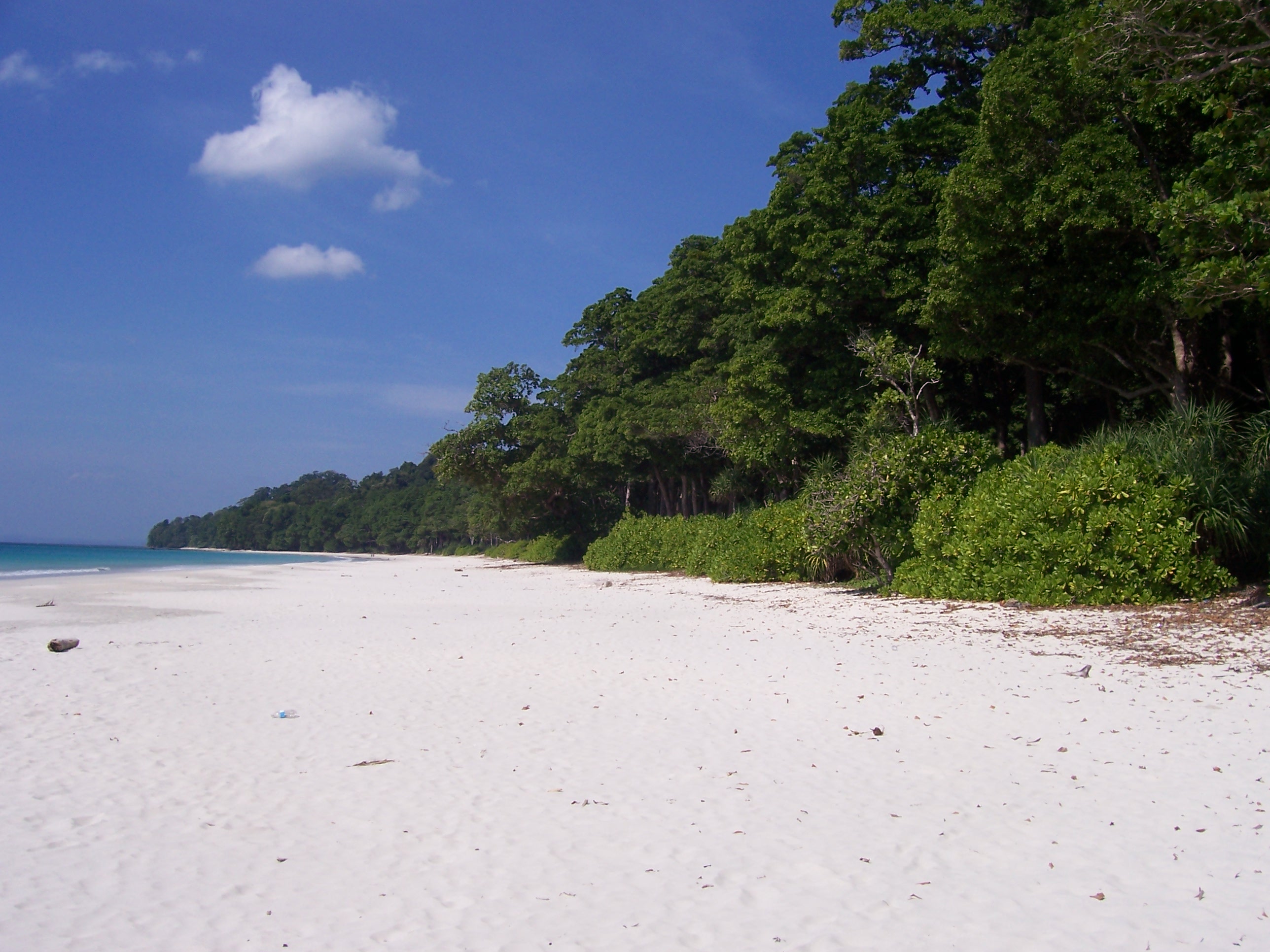 Elephant Beach is further north from Radhanagar beach and is popular with Indian tourists. The coral here is probably the best on the island, making this an excellent spot for snorkeling. It's reachable on foot from Beach #7 or by fishing boat from the east side of the island, a 30 minutes boat ride from havelock jetty will comfortably drop you to Elephanta Beach, while on boat you can look out for corals and under water life through glass-bottom boat.
Timings: No tourist is allowed to stay in beach after sunset
Closed on: Open on all days
Ticket Details : No ticket charges
Video Camera : Rs. 0/-
Still Camera : Rs. 0/-
Havelock Island, Andaman
How to Reach : 30 minutes boat ride from Havelock Jetty